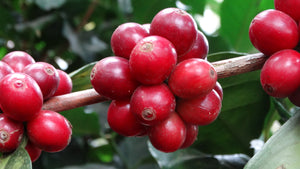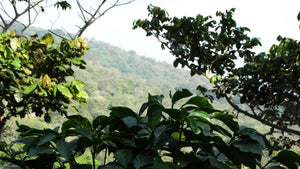 ABOUT THE FARM
Our farm was acquired by Eusebio del Cid more than 100 years ago, today it is managed by the third and fourth generation of the Del Cid family. We are committed to produce only high quality specialty coffees. It is officially located in the Fraijanes Plateau region, close to Pacaya Volcano, which is constantly fertilizing our land with ashes rich in minerals. 
READ MORE
HELPING THE COMMUNITY
The school, Centro Educativo "Eusebio del Cid", was named after Pablo's great grandfather. We wanted to help make the future a little brighter for the local students so a few years ago we donated the land to build a school. In collaboration with the local mayor the school is now built right next to our farm. It already has more than 300 full time students from seventh grade to ninth.
READ MORE
OUR STORY
Hello! We are Pablo and Eva, founders of Quality Coffees. We are from different countries (Pablo – Guatemala, Eva – Lithuania). We met when we crossed paths on an island of Sweden, where we studied business at the same University. Now we are married and work full time in the specialty coffee industry.
Read More
Creating something special has become our daily goal, we are proud to offer unique coffees. We are committed to keep moving forward and help our community